While Rich Cut Social Benefits We're Investing More, Says Brazil's Finance Minister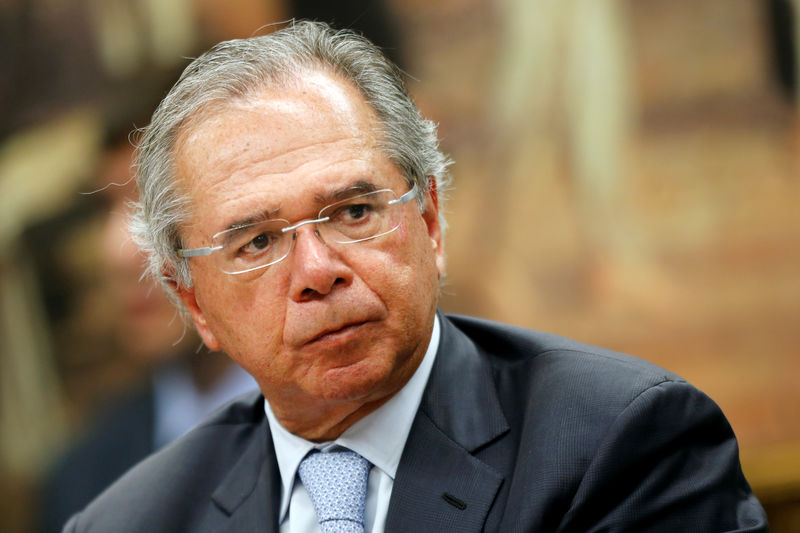 Brazil's Minister of Finance, Guido Mantega, informed that the Brazilian government will raise its primary surplus target from 81.8 billion reais (US$ 51.54 billion) to 91 billion reais (US$ 57.34). Mantega made the announcement following a meeting of the Political Council, which brought together the leaders of allied political parties in Congress.
In his comments, Mantega emphasized that the bigger primary surplus will not mean more spending cuts. In February the government had announced budget cuts of 50 billion reais (US$ 31.51 billion).
For some time the government has been signaling changes in fiscal policy. Last week, for example, the secretary of the National Treasury (Tesouro Nacional), Arno Augustin, pointed out that a strong fiscal adjustment policy would eventually make it possible for a reduction in interest rates.
Brazil's benchmark interest rate, the Selic, is 12.50% per year making Brazil the country with the highest real interest rate in the world; coincidentally, the Copom (Monetary Policy Committee) that sets the Selic, begins a two-day meeting today.
In his comments last week, Augustin pointed out that the cumulative "consolidated public sector" primary surplus for the seven-month period from January to July, reached R$ 91.9 billion, compared to R$43.6 billion during the same period last year.
Augustin went on to declare that because there was a crisis and everyone had to make a sacrifice, the government will not give civil servants any pay raises either this year or in 2012.
"Fortunately, the principal categories are in line and balanced, with compatible salaries," he said.
Also, last week, Mantega told a Senate commission that the government has reduced its GDP growth forecast from 4.5% to 4%.
Mantega also denied that the government's decision to announce an increase of R$ 10 billion in its primary surplus target was a signal to the Central Bank just as the Copom begins a two-day meeting.
The meeting will end on Wednesday, August 31, at which time Copom will announce Brazil's base interest rate for a period that will run to the next meeting on October 19.
Mantega declared that the decision to raise the primary surplus was a response to the international crisis. "We have pointed out a number of times recently that the international situation is deteriorating. So, we are implementing preventive measures. We want to ensure that Brazil does not have the same problems that advanced countries have. The crisis is on our radar screen and we are creating a safety net so that the country can continue on its growth trajectory with a minimum of fraying.
"In the 2008 crisis we were forced to reduce the primary surplus target. Even so, we have maintained a solid fiscal position, which is to say that at no time have we grown as a result of more debt or inflation," declared the minister.
Mantega added emphatically that the situation in Brazil was dramatically different from that in the advanced countries where everything was being cut: "…they are cutting investments and social benefits. That is not what we are doing. On the contrary, we are making cuts so we can invest more, invest better."
"Our strategy remains basically the same, nothing is different from what we did in 2008: the Greater Brazil Plan, loosening credit and tax reductions for businesses – all with the goal of helping workers, strengthening small businesses, creating jobs and keeping the country growing. By increasing the primary surplus we are opening the way to more investments.
Our level of investment has increased but remains insufficient for the level of GDP growth we wish to achieve of 5%, 5.5%, or even more.
This is a priority and we have to make it happen," said the minister.
In conclusion, Mantega emphasized that the increased primary surplus was an important part of a fiscal effort that would make it clear that the government is serious about not permitting an increase in its own outlays to cover the costs of running administrative machinery ("custeio").
"We have achieved 80% of our annual primary surplus target in only seven months, but we are not going to sit back and take it easy.
It must be clear that we are definitely not going to spend our savings. On the contrary, we will work harder, after all, the extra ten billion reais we will economize is not chickenfeed….
By strengthening the primary surplus at this moment we will have more resources next year, if necessary," said the minister.
As for the 2012 budget that the government will send to Congress on Wednesday, Mantega declared that it will include a "vigorous primary surplus." Since the beginning of the year, we have been aware that there would be a slowdown in 2011.
We planned for a very strong first quarter, a weaker second quarter, a slow third quarter but still with growth, and, finally, a fourth-quarter with strong growth, as usual for that period. That is the route we worked out and that is what has happened," said the minister.
Discussion disabled.